About the former Parish of Saint Brigid
History
Brief History of the former Parish of Saint Brigid
In 1888, after discussions with parishioners at the overcrowded bilingual Cathedral, Archbishop Duhamel established another parish in  Lower Town for the descendants of the first wave of Irish immigrants in 1827, arriving to work on the canal, and of those of the second wave in the 1840's, fleeing the Irish potato famine. The design was entrusted to the architect J.R. Bowes and the construction to John J. Lyons, both of Ottawa. The cornerstone was blessed in 1889. In 1890 a huge crowd attended the dedication service on Sunday August 3rd. On Tuesday 5th the "rst marriage was that of Elizabeth Devine and John Bingham, nephew of parishioner Samuel Bingham, future mayor of Ottawa. One of the final funerals was that of a great-great nephew, Jack Bingham. The first pastor was Irish-born Father Peter McCarthy.
This active parish of 450 mainly Irish families had clubs, choirs, many athletic teams, with players like King Clancy of Ottawa Senator fame, and schools under the Grey Sisters of Charity and of the Immaclate Conception and Christian Brothers. A strong history of social justice began with the early Saint Jerome and Saint Vincent de Paul Societies and continues to the present day with the Sister Eleanor Hennessey Fund and Saint Brigid Summer Camp. A soup kitchen begun by the parish in the basement is now run by the Shepherds of Good Hope based in the former St Bridget School.
Two major expropriations of land and homes in Lower Town by governments in the 50's and 60's and changing demographics greatly reduced the number of parishioners. The numbers stayed low, despite the addition of Filipino and Latin American communities in the 1990s and eventually led to the closure and deconsecration of Saint Brigid's on September 16th, 2007.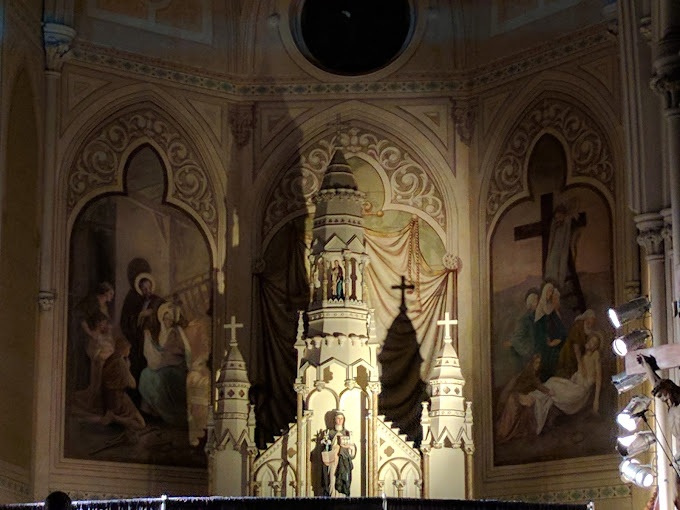 About Saint Brigid
Patroness of Ireland. There are many legends about Saint Brigid, some blending with those of a previous Celtic goddess Brigit. Her greatest achievement was the founding of two monastic institutions, one of which was the first for women. She died in 523 at Kildare, but was moved in 838 to Downpatrick to be reinterred near St Patrick. On Feb 1st, her feast day, the cross of Saint Brigid is still hung in Irish homes for protection.
The Present: Saint Brigid's Centre for the Arts
In honor of the church's rich Irish history, members of the Ottawa's Irish community purchased the heritage building in 2007 to establish Saint Brigid's Centre for the Arts, home of the National Irish Canadian Cultural Centre. The space is now used for various social and cultural events, such as musical concerts, art exhibitions, fundraisers, conferences and private functions, as well as a variety of Irish cultural programming